Do you know how to protect your hair from pollution?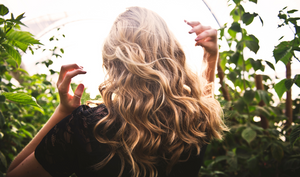 It is not always easy to keep your distance from pollution, especially for those who live in the city; between gas, smoke, vapors and air conditioning, many toxins float in the air and make the hair fiber sensitive, damage it and make the hair opaque, dry, brittle , with a greasy tendency, causing a irritated and itchy scalp. Also, the metals dissolved in channeled water can become the silent enemy of the hair, being present in our hair routine when washing.


In order to prevent hair health from being affected by the harmful effects of polluting agents (especially that of chemically treated hair, porous because of chemical treatments and therefore more sensitive to pollution), we have put together a few tips that can help you be useful in everyday life:
- Use accessories that protect the hair. Hats and scarves are great options for protecting hair from too much exposure to the sun and pollutants.

- Wash your hair once or twice a month with a detox shampoo or for oily hair; in order to avoid the accumulation of residues or greases which can damage the health of the hair.

- Use a hydrating Capillary Mask , which seal the cuticles and finalize with a Capillary Shield. This process helps protect the hair and prevents external agents and pollutants from entering the interior of the hair and damaging its structure.

- Brush the hair to promote lubrication of the hair using the "good" natural fat; this helps protect hair from the outside. It also promotes the removal of dust and residue attached to the hair and stimulates the blood supply to the scalp.

- Eat ingredients rich in antioxidants (especially red fruits and vegetables) that help block free radicals and pollutants that cause hair to age.